In order to optimize our website and to improve it on an ongoing basis, we use cookies!
If you accept this notice or continue to use this site, we assume that you consent with it.
Privacy
Glossary
Lichen sclerosis
Frequent illness especially in uncircumcised men >60 years of age, but also in 5% of the histological examinations of Präputien at <10 years of age.
Atrophy results phimosis.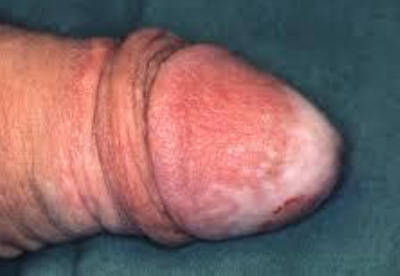 china white patches or papules, sharply defined on the glans and on prepuce
Lichen sclerosis of the Foreskin
Local anesthesia
The area to be operated is numb; the patient however is of full consciousness.
Loose
The shaft skin throws after circumcision nor wrinkles or covering part of the glans.
Low
circumcision line is tight after the circumcision on the glans groove. The inner foreskin is almost completely removed.
Lymphedemia
If the fluid in the lymphatic vessels (so-called Lymph) accumulates, is called lymphedema. At such lymph may occur when the lymph transport is disrupted, eg after an circumcision. Broken down by primary lymphedema (congenital disorder or malformation of the lymphatic system) and secondary lymphedema, it forms as a result of an acquired disease or injury such as a circumcision.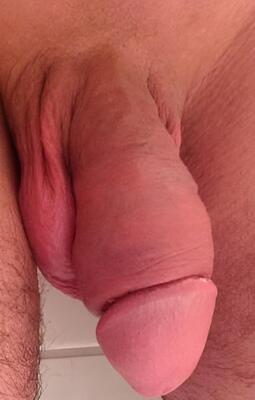 back