In order to optimize our website and to improve it on an ongoing basis, we use cookies!
If you accept this notice or continue to use this site, we assume that you consent with it.
Privacy
Glossary
Scar Line
There is a distinction between a diagonal and perpendicular circumcision scar line. If the circumcision scar, as viewed from the side, runs ...
... parallel to the glans edge (V-shaped below the glans): diagonal scar
... parallel to the penis base (circular around the shaft): perpendicular scar
Shower
Penis, which is relatively large in the flaccid state already and erection relatively little growing (applies to approximately 20% of all men)
Smegma
The inside of the foreskin constantly emits a liquid, which medicals call Smegma. Physicians recommend to clean more frequently than only once a day underneath the foreskin with soap. The humid climate under the foreskin forms a true breeding nest for various bacteria, whose decomposition already causes a bad smell after a few hours. If circumcised it"s not only clean after bathing but all the time. Without foreskin, nothing can form or accumulate beneath it.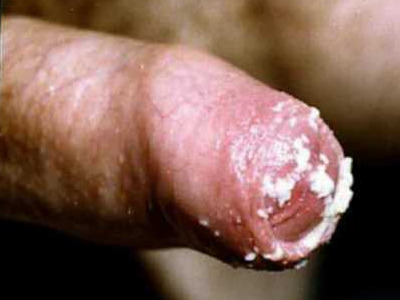 Foreskin retracted
Spongy body
during sexual excitation blood flows into these blood areas, which enclose the urine seed tube.
back